Disclosure: I am a Smooth Fitness blogger. I received product for review, however all opinions are my own.
If you have ever considered purchasing an at-home spinning bike read this post!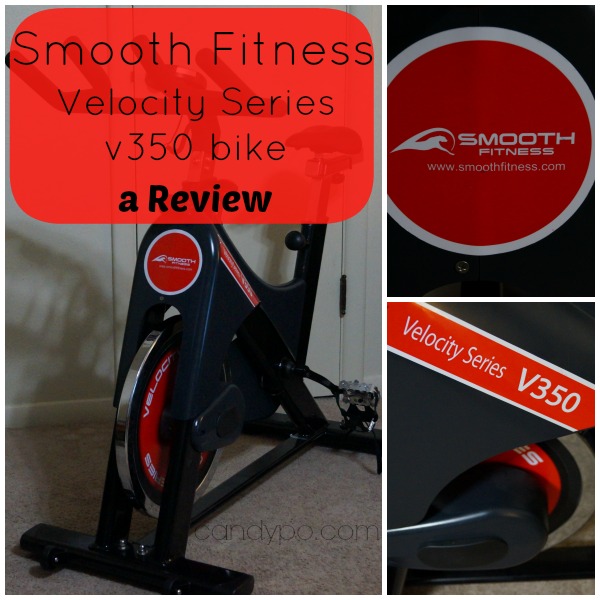 I was provided a Smooth Fitness  Velocity Series V350 Indoor cycling bike and I absolutely love having it in my home. Although I may not look it, I love going to spinning classes. I feel it's a full body workout, you get all kinds of sweaty, burn some serious calories and 45 minutes of high intensity and you are done baby! Workout of the Day is complete! Unfortunately for me, I have not been able to find a good spin class here. Fortunately for me, I have my Smooth Fitness bike! If you remember this post, I showed you how I spin from home. Following along to my favorite YouTube video spinning videos.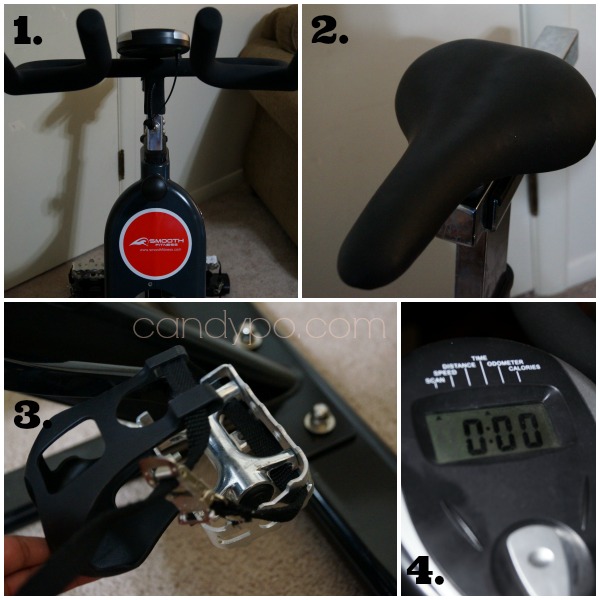 1. Complete Stability! There's something about a wobbly bike that makes me way nervous. And it should make you nervous too!  The Smooth Fitness  Velocity Series V350 Indoor cycling bike is stable and makes you feel safe to take on any hills or climbing and hovering over the handles. Has to be my favorite feature of this bike.
2. Roomy seat. Ok so it's not comfortable exactly for new riders, but it is definitely easy to get used to and is very functional. The option to slide up or down and back and front is awesome. Gotta get the seat right for a good ride ya'll!
3. Love-love-love the pedals! If I decide to buy the fancy riding clip shoes, this bike will work! Or if I just want to wear my tennis shoes the plastic cages on the pedals hold securely with the pull tight tie. This is such a great feature for an at home bike. I see them at the gym but knowing this bike can hang with the bikes at the gym is fabulous. These bike pedals rock!
4. How far have I gone? How many calories have I burned and how many miles have I gone on the bike are the questions you'll have right under your nose. While the LCD screen does answer all of the questions this part of the bike falls short for me. It's not a built on piece on the bike. It comes off very easily so I have to make sure when I'm doing ups and downs that I don't knock it off. So it's a yes/no feature for me.
I truly enjoyed reviewing and sharing my experience with the Smooth Fitness  Velocity Series V350 Indoor cycling bike. I will continue to spin away and will update you all on my progress. My sister Kari actually cycles on the road, we were talking the other night and I told her that if I wasn't afraid to ride a bike on the rode, I would totally cycle with her. Could you imagine?! Cycling is an amazing sport and I love the idea of road biking but for now I'll be spinning in the privacy and safety of my home.
Question?
Do you have at home Exercise Equipment?