There's a secret in west Texas. A secret that the foodie in you needs to know! Yes, it's out of the way in the middle of west Texas, but San Angelo has a gem in The Concho Pearl Icehouse. Just thinking about it makes my mouth water and miss San Angelo!
The Pearl is one of those places where you aren't sure what is behind the door. It's a little country, a little hipster and a whole lotta delicious! The Pearl opened a few months before we left San Angelo and I'm so glad we were able to go eat there a few times before we left. This is one of those places you don't forget to mention to folks when you hear they are headed to the San Angelo/Goodfellow AFB area.
 The Pearl has a lot to offer. A great place for date night, or a nice lunch, to an evening out with the family. I'm talking you can take the kids there. And there's also an outdoor area that has a playground for kids and a band stand. (Sadly I didn't get a picture of it.) This restaurant is perfect for the whole family and is completely alive in the evenings. It's a must visit if you are in the area.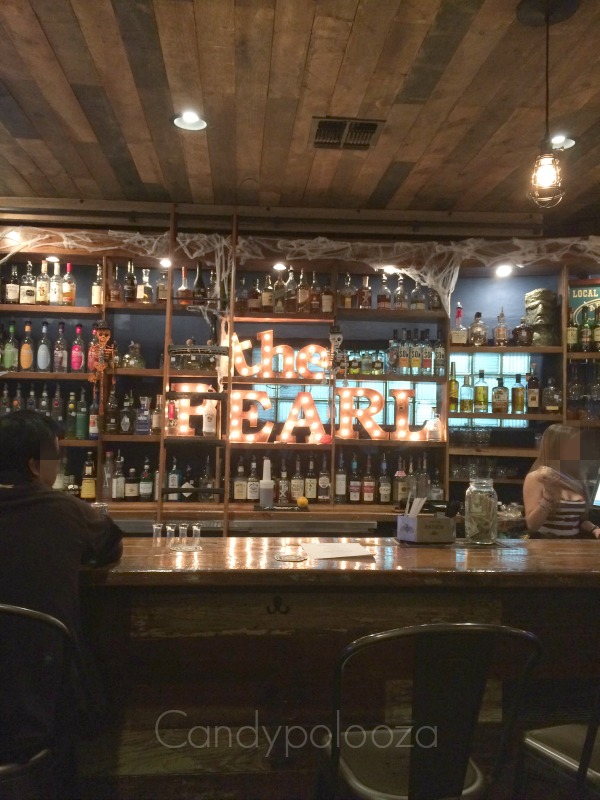 Prepare your eyes for some amazing food images taken by my iPhone. LOL Their menu is very cute and it tells a story.. too bad I didn't get the whole story right? I'll have to update when I go back! LOL So the menu is on a clip board and has a lot of delicious options. Which appetizer would you choose from "In The Beginning..?"
The menu is broken down into sections:
In the Beginning is obviously the appetizers
the earth was Green is their salad menu, burgers, sandwiches
and Then To Grill And to Smoke is their menu with the main BBQ dishes
So Life Was Sweet & We Prospered is their dessert menu
Now that you know what options you have.. here's a few of the entrees we enjoyed the few times we were there!
The Brisket Burger.. 3 oz of delicious Beef brisket and a meat patty.. pure deliciousness!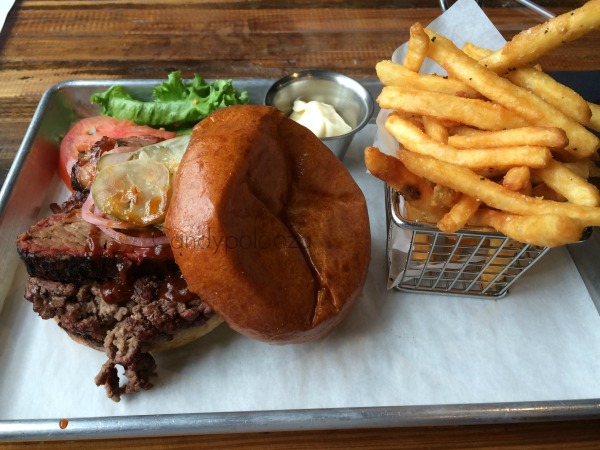 Fried Avocados.. filled with delicious beef brisket.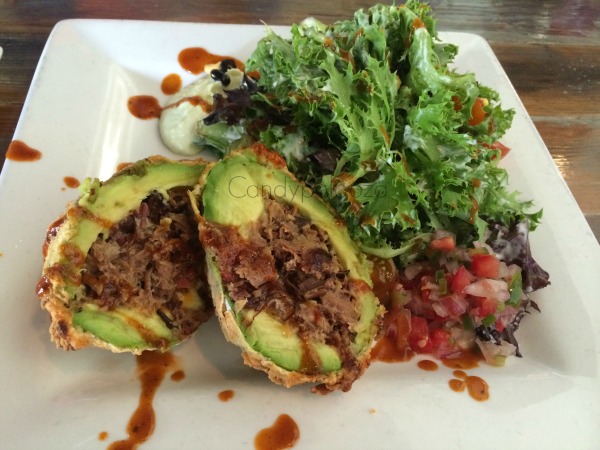 Crispy Country Fried Steak with the most amazing collard greens and twice baked potatoes! 
Aren't these dishes mouth watering?! We had the Cowboy sushi at our last dinner there with friends and it was out of this world delicious! I'm sad I can't find my pictures from that night! I've got a trip planned to San Angelo in December to pick up my boots.. you can bet your bottom dollar I'll be eating at The Pearl!
If you ever find yourself in San Angelo, TX go have a meal or two or three.. at The Pearl!
Cheers,
Candy