Hey Army spouse! I'm being super hyper-focused and talking to my fellow Army spouses today. I've had a lot of time to think about what kind of content I've wanted to share for some time now and I'm finally ready to get the content written up, edited (yes I have a few already in drafts) and posted on the site. This series is called Being an Army Spouse: a series of informational posts about military life.
When I started blogging I wanted to share about the Army family lifestyle/dynamic. It's taken me a few years to get it going, but I feel it's the perfect time to get it going. If you are a spouse or have been, you know the struggle and I'm sure there's a few things you wish someone would have told you or prepared you when you came into this life. Because it truly is like no other.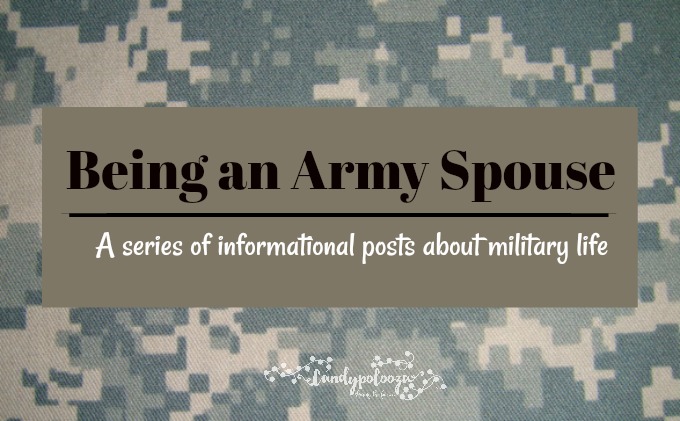 What do you love about military life? I can tell you that I love the comaraderie amoung spouses and the supportive community they provide. In most cases the spouses become like family, I mean we are all alone with our families so it's nice when you meet someone that you trust and care for like family. I've been blessed during these last tweleve years that I've met several of those spouses and hope that I've been that spouse for fome of my friends as well.
The series of posts that will be thought provoking, informative and hopefully encouraging for all Army spouses. No offense to the other branches, if you are an Air Force, Navy or Marine spouse that would like to write for their branches please let me know, I'd love to have you write. To our friends that are Coast Guard spouses, the same goes to you. I feel like the Coast Guard gets forgotten as well as National Guard and Reserve spouses. So holler at me! I'm totally down to share their info as well. The more you know, right?! But the series will grow, because I've already thought of more posts to write so I'll be adding the image above as a page where all military related posts will be found on this site.
Here's what's coming and I've linked what I have written about. Let me know your thoughts below on what you want to learn more about but haven't thought to ask before:
SGLI – What is it and why is it important to me?
Do you have an Emergency Plan? Tips on how to set one up
Why do I need to be a part of the FRG?
What is ACS?
Are you deployment ready?
Living on post versus living off, which is best?
Commissary Shopping is it really worth it?
This is a good list for now. If there's anything else you are wondering about either leave me a comment down below or send me an email at info@candypo.com  or candypolooza@gmail.com
Cheers to learning about this lifestyle! There are some things I've never cared to learn about for some reason or another (I'm sure you are in the same) so I'm glad to get the conversation going for all of us.
Candy