It's back to school time so that means it's time to getting parents back on track of everything. Not going to single out that mom or dad is best because, we all have different situations. I recently asked our friends on the Candypolooza Facebook page (if you don't already follow me, I'd love for you to!), what products they ordered from Amazon that made their lives easier. I've added my affiliate links to the products on Amazon and there's a nifty giveaway at the bottom I'd love for you to enter and share.FYI: The giveaway is NOT sponsored by a brand, it's me giving back to you for being a part of the fun here at Candypolooza.com. I truly appreciate you! Also the links to Amazon products are my affiliate link if you purchase I'll make a little money.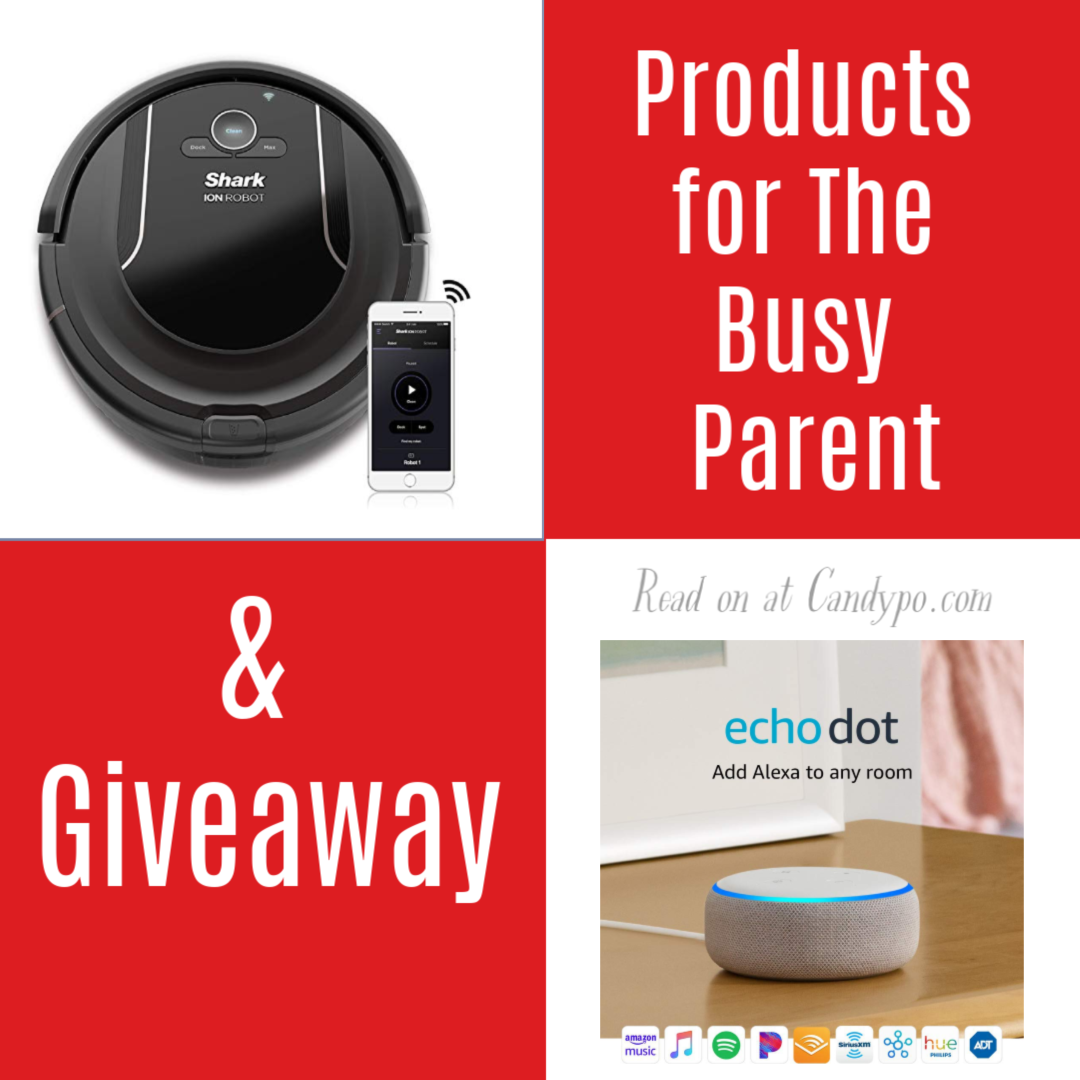 The Better To See You With
Let's be real for me it's all about automation. Staying on task and getting things done is what makes me productive as a busy mom. Being able to see clearly is key for me. I know what you are thinking- your glasses are you kidding me? No it's these nifty little things!
It truly is the little things that make it all come together. I have a cloth on my desk, in the bathroom, and in my purse. And Ezra has my extras in his room because he uses them as capes for his legos. Yes I get mad when I find them! LOL Oh and here's a tip for you too- Use these cloths to clean your camera lens on your phones! There's nothing more annoying than smudgy or cloudy pictures because your lens isn't clean.
Speaking of seeing, our friend Cindy mentioned reading glasses! Have you ever checked Amazon for reading glasses? Umm YES! And here's the awesome thing, you can get packs of more than one pair. Gone are the days when you are searching for that one pair of glasses. Grab a pack for a great price. Click on the image to take you to the reading glasses of your choice!
Selfcare
The skin is our largest organ and we must take care of it. One of the things we mothers and fathers do is neglect ourselves. My friend Pam shared this product with us as her must-have. While you are thinking- how can this help me be more productive?! It's preventative. Take the time to take care now and you'll have fewer issues with aging.
It's made with organic shea butter! And reading the reviews, it's a phenomenal product. It's been added to my cart! Take care of your skin friends!
Are you in the market for a good moisturizer? I am always looking to try different types to see which one works best for my combination skin. Is it just me or does our skin constantly change as we get older? Enough already. Thanks to Nicole for sharing her favorite skin care with us.
Staying Connected
Surely you didn't think this post would be without electronic devices that make our lives easy did you?! Of course not! Aimeee shared her favorite item that she recently purchased on Amazon. Click on the image to choose your charging cables.
I honestly cannot recommend these enough. They are longer and last longer than the manufacturer ones you get in the packages with your new phone.
You know what I'll be talking about when it comes to electronics .. yep you guessed it Alexa! She's a total super tool for me, I use her daily and my kids now use her on their kids Echo Dot. I've got another Echo Dot I'll be setting up in my kitchen or bedroom- can't decide just yet. My friend Tiffany would agree that Alexa is fantastic! I think she may have hers set up to help around the house too! Impressive!
Make sure to click on the image above to check out all of the amazing Alexa products by Amazon.
You know what else can be controlled via Alexa.. this fabulous Shark ionRobot recommened by our friend Mandy. I have been trying to convience the hubs on one of these badboys, he's not sold on it yet. But I'll break him down eventually. Make sure to click on the image to check it out and read the reviews.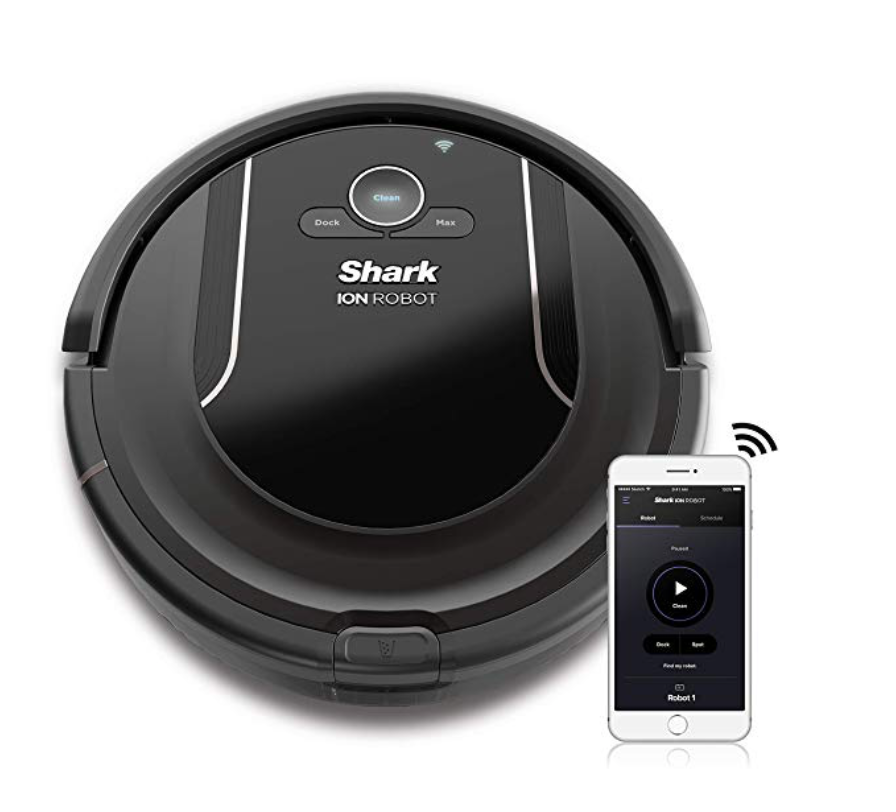 Pretty awesome right? Great list of things. We order a bevy of items due to our duty station being underwhelming when it comes to retail stores.
Here's a few other items that help make life easier:
Now for the GIVEAWAY!
HOW TO ENTER THE GIVEAWAY
Leave a comment below telling me what product have you ordered from Amazon that makes your life easier.
Share the giveaway from the Candypolooza Facebook page. Add the public link in the comments below for an additional entry.
Leave a comment on another blog post and come back here to tell me which post you commented on.
Follow me @Candypolooza on Instagram – Leave your Instagram handle in the comments below.
Follow @CoolChillMom on Instagram – Leave your Instagram handle in the comments below.
Follow @QueMeansWhat on Instagram -Leave your Instagram handle in the comments below.
Follw me @Candypo on Twitter – Leave a comment with your Twitter handle in the comments below.
*YOU CAN COME BACK AND LEAVE A COMMENT DAILY*
*Leave a comment for each action separately!*
GIVEAWAY DETAILS:
Giveaway starts: Tuesday, August 27th, 2019
Giveaway ends: Sunday, September 22th at 11:59pm EST
Amount of Winners: 1
Prize 1: One (1) winner will win: Amazon echo dot 3rd gen (valued at $49.99)
How to Enter: You can enter the giveaway daily by following the How to Enter Giveaway rules above.
Prize fulfillment: Winner's will have 24 hours to respond to email and prizes will be shipped within 6-8 weeks of prize notification. Please make sure to check spam mail or include info at candypo.com in your contacts to avoid missing the winning email.
GOOD LUCK EVERYONE!!
Candy
Remember The Baby-Sitters Club? Check out how you can now listen to the complete series on Audible by clicking on the image!