Yes! Small Foot is now available and make sure to keep reading to enter the giveaway below! From the start of the movie the viewer is transported to a winter wonderland of snow, mountains and more snow. This is such a fun movie with a fantastic adventure. Migo is the ultimate friend and he is so loveable. Migo and the SES, find the small foots and the film gets interesting! You are going to love it The boys and I really enjoyed it and can't wait to watch it again with the hubs! So get your most snuggly blanket and get ready to enjoy Small Foot!
SMALLFOOT will be out on DVD + BluRay on December 11th (tomorrow) and is available digitally NOW on Movies Anywhere!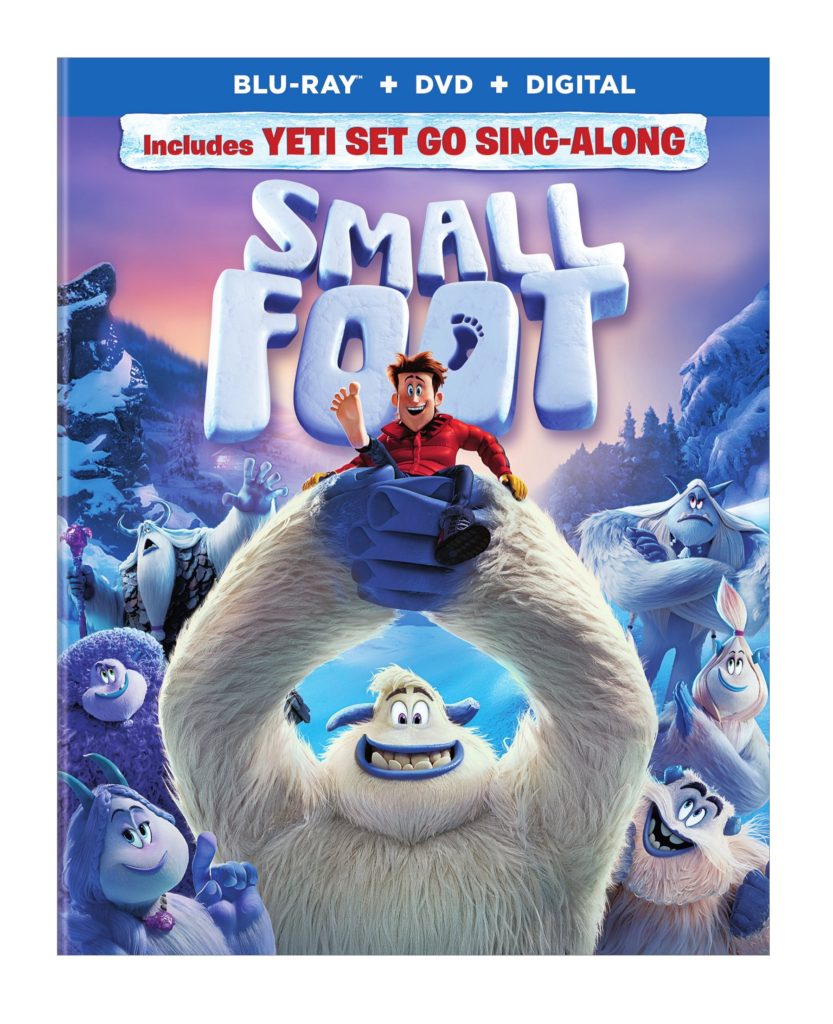 BLU-RAY ELEMENTS
"Smallfoot" Blu-ray Combo Pack contains the following special features:
Yeti Set Go Sing-Along – Sing-Along, fun facts and much more!
"Super Soozie" Mini Movie – Custom animation featuring the yeti toddler, Soozie.
Migo in The Secret of the Yeti Stones – Featurette featuring Channing Tatum
Yeti or Not, Here They Come! Imagining Smallfoot – The making of Smallfoot
Nial Horran "Finally Free" Music Video
Cyn "Moment of Truth" Music Video
"Wonderful Life: In 28 Languages, Sung Around the World" Music Video
Theatrical promos
"Smallfoot" Standard Definition DVD contains the following special features:
Yeti or Not, Here They Come! Imagining Smallfoot
Now for your chance to win (1)  "Small Foot" Blu-ray Combo Pack 
GIVEAWAY INFORMATION:
Giveaway starts: Monday, December 10th
Giveaway ends: Wednesday, December 19th 11:59 pm ET
Giveaway open to: US residents 18+ void where prohibited. No purchase necessary.
HERE'S HOW TO ENTER:
Leave a comment telling me in a *full sentence* your favorite winter activity and who you enjoy it with  (One or two work answers will be deleted)
Leave a comment on another blog post then come back to this post and tell me which article you commented on
Follow me on Twitter @candypo . Please let me know so down below and leave your Twitter handle as proof.
 

 

View this post on Instagram

 
GOOD LUCK!