Disclosure: This post has been sponsored by Pfizer Consumer Healthcare. All thoughts and reviews are my own.
When my kids are at school I trust in the care the teachers and administrators provide for my children. I'm sure everyone has those same feelings right? But what about the school nurse? I feel that a lot of times school nurses aren't given enough credit for the work they do for our children. Had I not worked at a school for a time I wouldn't have even thought of them. But since I did and I do, I'm very excited to partner with Pfizer products and the Sick Just Got Real campaign to share the America's Greatest School Nurse contest! Let's cheer on our children's school nurses!! And I've also got a great giveaway for you too!! Keep reading!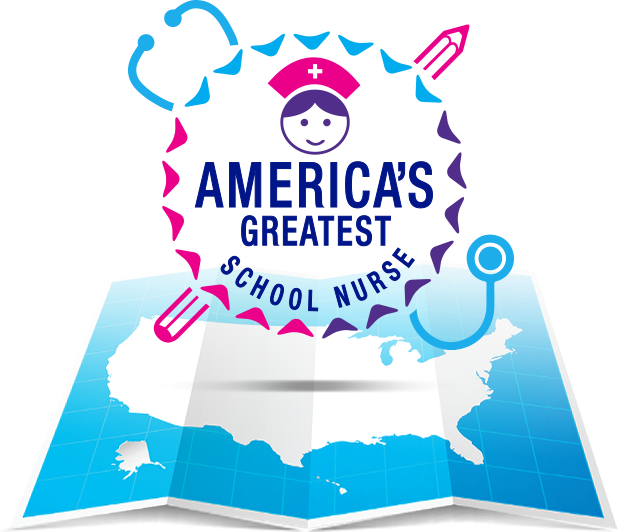 You know that special time of the year is upon us friends. That time of year when you start with a sniffle then it's a full on cough and cold. It normally starts with the kids going back to school after holiday break and back to the routine. Thanks to Pfizer products I am prepared and this kids has already had his first dose! Someone came home from school  feeling not so great. The next day I was able to call the school nurse and ask her to keep an eye out for him. So thankful for our school nurse! I gave Aramis a dose of Children's Dimetapp® Multi-Symptom Cold Relief Dye-Free. "It eases your child's stuffy and runny nose, while quieting a bothersome cough. All in a great-tasting grape flavor that's dye-free, for children 6 and up." Right down the hatch no complaints. 🙂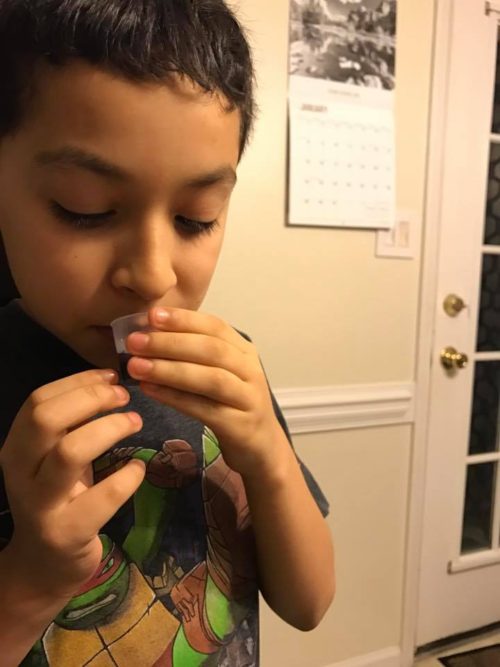 Seriously the work school nurses put in day in and day out is amazing. A lot of the time they also take their work home with them as they worry about our children. So here's what you need to know about the America's Greatest School Nurse contest and how to nominate your child's nurse. As I sat here writing up this post I thought about all of the school nurses I had while I was in school. They were always so kind and warm, to us kids. Good times! 
From the moment the bell rings in the morning, to the zip of the last backpack at the end of the day, school nurses are there to handle every bump, fever, sore throat, and stomach ache. When you can't be around during the school day, they are the caregivers that look after your children. Pfizer Pediatrics wants to honor America's Greatest School Nurse and would love for you to help spread the word to nominate a school nurse that you know goes above and beyond for students every day. A school nurse that you trust with your child's health while they are away from the comforts of home.

Between NOW and February 23rd head to the America's Greatest School Nurse website to nominate your school nurse! Of course share with all of your friends so your school nurse gets as many nominations as possible!! Check back on March 27th thru April 13th to VOTE!! Share with your friends again, get the votes for your favorite school nurse!! On May 5th head back to the website to see who's favorite school nurse won!
Important dates to note:
February 23rd- End of nomination Period
March 27th – April 13th – Voting Period
May 5th – Winner Announed
Keep track of the contest via social following Sick Just Got Real:
---
*Giveaway Time*
One reader will win $25 Visa gift card and the following Pfizer Pediatric products [(1) Children's Advil® Suspension, Grape, (1) Children's Robitussin ® Extended-Release 12 Hour Cough Relief, (1) Children's Dimetapp® Multi-Symptom Cold Relief Dye-Free].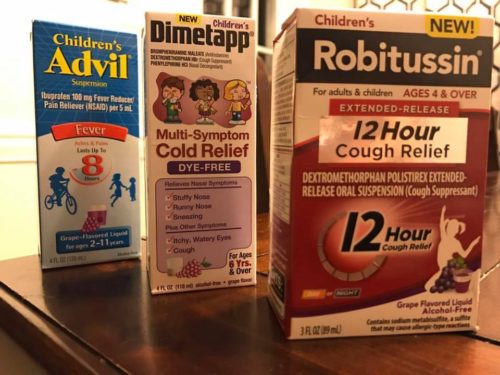 Rules: US residents only ages 18+ sorry no APO addresses. Prize will be fulfilled 6-8 weeks after winner is contacted. Sponsor is responsible for prize fulfillment, Candypo.com is not responsible but will get in touch with sponsor on your behalf if prize is not delivered. Void where prohibited, no purchase necessary to enter. See how to enter below.
Giveaway starts: January 18, 2017 and ends: January 31, 2017 11:59 PM EST.
How to enter:
Leave a comment telling me about your favorite school nurse that you'll be submitting for the award!
Additional entry by commenting on another blog post. Leave a comment here telling me which post it was. 
RTing this tweet. Leave RT link in the comments.
Enter your school nurse as America's Greatest School Nurse & enter the #giveaway! https://t.co/hriezjaFOt… https://t.co/BlyhZLBcw6

— Candy Po (@Candypo) January 19, 2017
Total of 3 entries can be earned daily!
Good Luck!
Candy