Streaming has been a way for us to watch movies for a long time now. Whether we are streaming on our devices or watching DVD's the traditional way, for us it's a time to enjoy family time together. I'm very excited to partner with DVD.com as a DVD.com Director for this post and giveaway. I'm sharing my favorite military themed movies on Netflix DVD.com in honor of the upcoming Memorial Day holiday and thanks to DVD.com we are also having an awesome giveaway! Keep reading for the giveaway and prize information.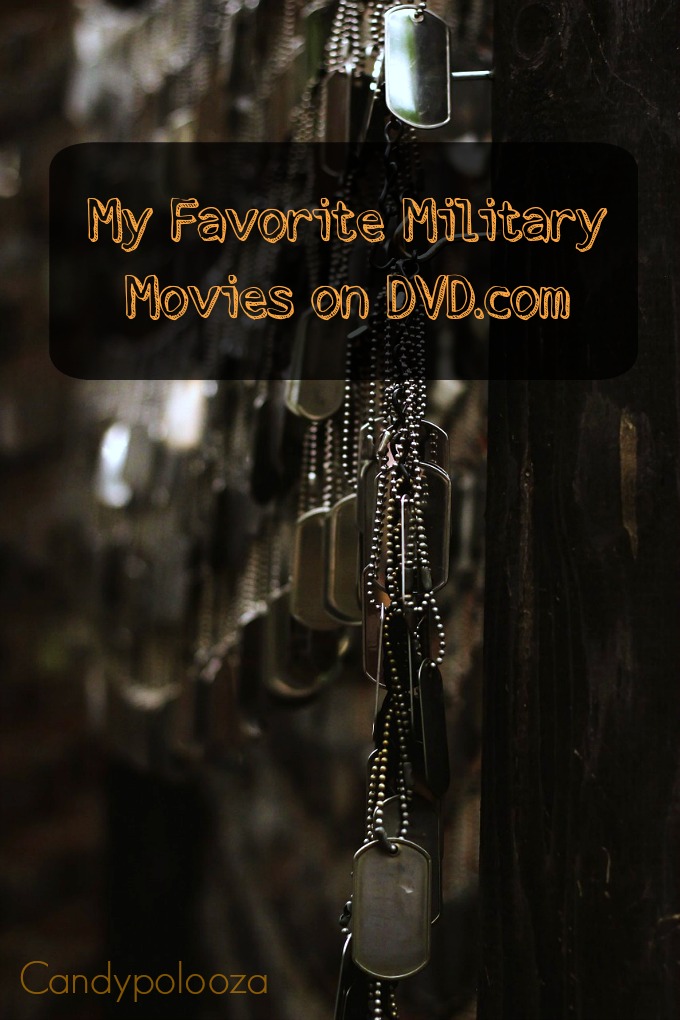 The hubs is a soldier and he is also a military history buff. The guy graduated with honors with a degree in History so I'd say he knows a thing or two. We were very impressed to see the great collection of military generes on DVD.com! They have an amazing collection of military themed movies. I didn't realize they were broken into four different groups:
One of our favorites Hacksaw Ridge is under Military & War Drama
I have to admit this is probably the site page I look at most. The hubs and I love the Military War and Action genre. A lot of the films in this genre are newer. Don't me wrong, we also love the classics.
Lawrence of Arabia is one I'll be re-watching again soon aswell as The Great Escape! This genre also had a lot of films we considered favorites.
And ofcourse how can one miss the excellent Documentaries on DVD.com! The hubs and I call each other "documentarians" (fake word) because we love documentaries so much. I love when we watch a documentary from an war he is knows about because he adds or explains stuff to me. Yes, I ask questions.  😉
I don't know about you, but just the images have loaded my queue for the next few weeks. I love that we can also stream them over our devices if we can't wait for the DVD! LOL Impatient much?! Just a little bit. I can't remember if I've seen Restrepo, adding another one!
So here's my Top Ten Military films currently found on DVD.com
Apocalypse Now
Thin Red Line
Full Metal Jacket
Diary of Anne Frank
Schlinder's List
Hacksaw Ridge
Saving Private Ryan
Lone Survivor
Hotel Rwanda
Rambo
Did any of yours make my list? I really need a top 25 or 50 list. There are so many amazing films!
Now for the awesome giveaway thanks to DVD.com!
GOOD LUCK EVERYONE!!
Cheers,
Candy